Welcome to the new Yonder.tv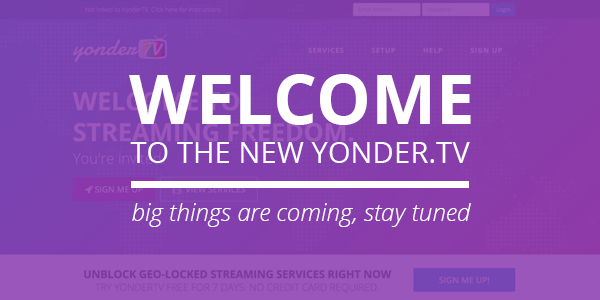 It was a lot of sleepless nights in the making, but we're super excited to finally unveil the brand new YonderTV website! Besides the new look, you'll notice some new changes in functionality. The old Members VIP is now fully integrated into the main website. Managing and updating your account will now take place within the new user dropdown on the top right corner of the screen. This was done to centralize the experience and limit the excess of extra pages cluttering the old website.
You'll also notice the DNS connection status message is now viewable on the top left of every page on the website to make finding your status easier and more intuitive.
We have a lot of new and exciting changes in the pipeline we think you'll love. Stay tuned and make sure to follow us on
twitter
and
facebook
to make sure you don't miss anything!
Back to blog